Can we combine Nose Threadlift with Nose Fillers? Absolutely.
This usually depends on the existing nose structure. For those with very flat noses, a touch of nose filler, together with nose threadlift, can produce a synergistic effect to give a really good lift. Long gone are the days where people try to load up as much filler as possible on the nose bridge to make it higher and higher, only to realise 2-3 months later that they're left with a really thick nose bridge.
I've had many people ask me how this is done, so here you go! An educational post 🙂
Materials:
Nose Filler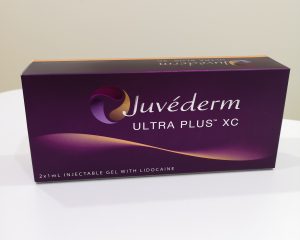 Nose Threadlift Threads
After some topical numbing cream, we are ready to start with our Nose Filler! Our nose fillers contain lidocaine ( a numbing agent) so the process is made more comfortable.
The nose filler is usually deposited in small tiny injections into the nose bridge and tip
Once that's done, a slight touch of a little bit more local anesthesia to make the nose threadlift even more comfortable.
Next up, the HIKO Nose Threadlift.
A little entry point is created at the tip of the nose. The same entry point will be used for both the placement of the nose bridge and tip threads for the nose threadlift.
If you look closely at the nose thread photo above, you can see little cogs on the sides of the thread. This helps to lift and firm up the nose.
More details about the Nose Threadlift can be found in my previous blog post.
Nose Threadlift
The number of nose threads inserted for the nose threadlift depends on the nose, the type of threads used and one's desired nose height and shape.
Is the nose threadlift painful?
The nose threadlift procedure is made more comfortable with local anesthesia with most having no problems at all once numbing has taken effect.
What is it like after the nose threadlift procedure?
As the procedure is minimally invasive, one will be able to resume their daily activities immediately after the nose threadlift. A small handful may experience some slight swelling or bruising. Immediately after the nose threadlift procedure, the lift will typically look higher than the final result due to very slight swelling. A reduction of 10-15% within the following 1-2 weeks will leave you with the final nose threadlift result.
Benefits of Nose Threadlift include:
Slimmer nose bridge
Higher nose bridge
Better definition
Smaller nose tip
Lifted nose tip
Straighter Nose
How long does the nose threadlift last?
The nose threadlift typically lasts 1-2 years. A slight top up at 9-12 months can help to prolong the effects of the nose threadlift.
With the combination of the nose fillers and nose threadlift, one can achieve a more desired nose shape and height while reducing the risk of spreading or broadening compared to using nose fillers alone.
Hope the above information helps! 🙂