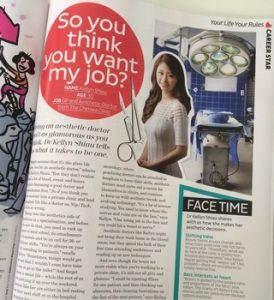 What is it like to be a doctor?
For those at a crossroad in your career, or not sure what career path you would like to choose, here's a little insight into what my job is like.
Thank you for the feature Cleo! Pick up a copy of the June 2015 Issue of Cleo to find out more!
You might also like